Immerse yourself in history, myths and stunning scenery and find the connections with the past. Be captivated by tales of bravery, treachery, treason and, even ghost stories.
Northumberland is home to more castles than any other county in England. Here you will be able to explore famous fortresses, ghostly grounds and opulent state rooms. A day spent at one of Northumberland castles is definitely a day to remember.
Chillingham Castle
Chillingham Castle is located some 7 miles from Chevy Chase Cottage; the castle was of huge strategic importance during medieval times, as it was located on the border between England and Scotland. It is reputed to be the most haunted castle in England.
Whilst there visit the world famous and reputedly the oldest herd of wild cattle in Europe which can be seen roaming the parklands surrounding the castle.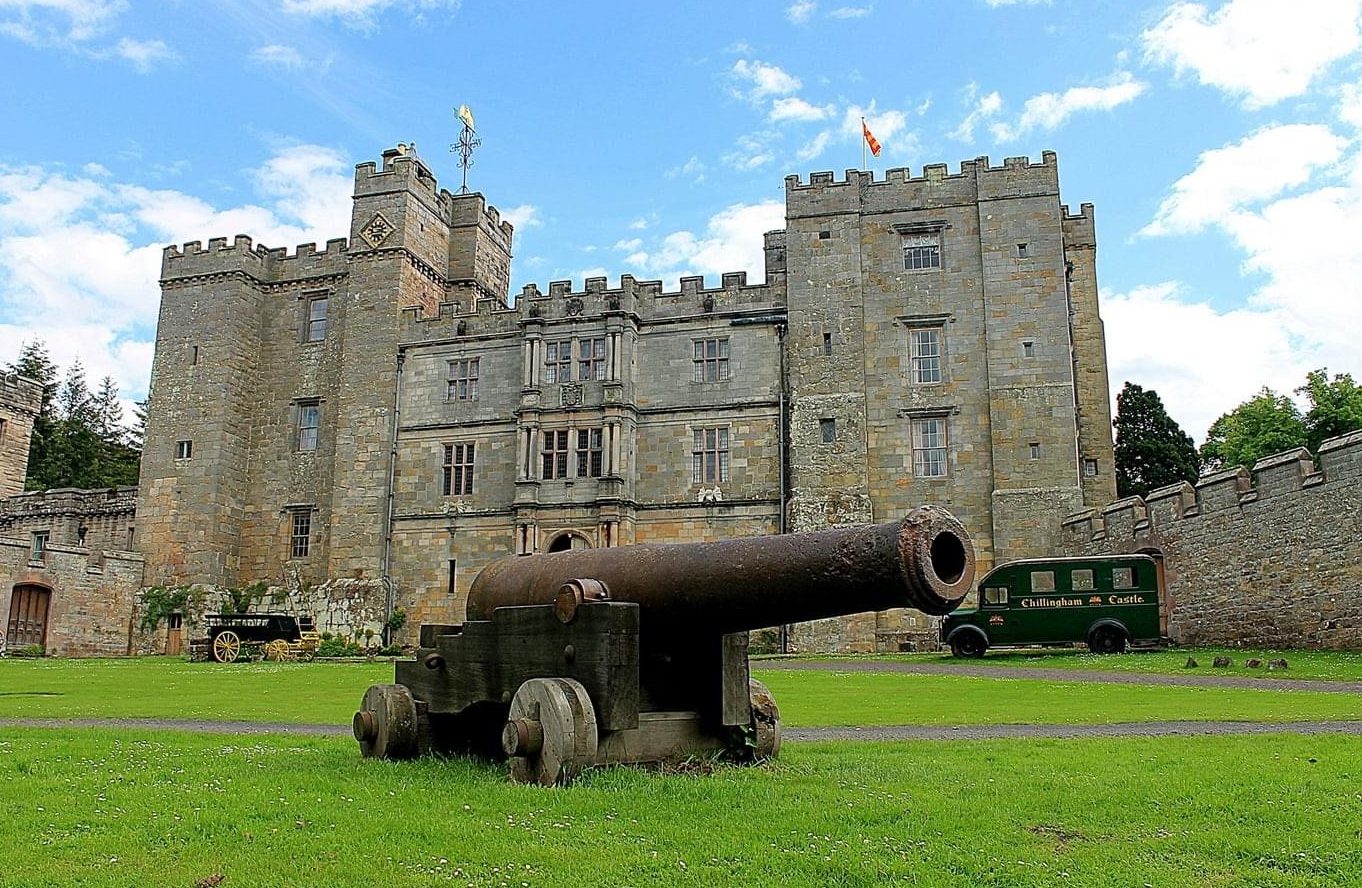 visit chillingham castle official site
visit Bamburgh Castle official site
Bamburgh Castle
A true "Jewel in the Crown" as it sits perched high on its rocky outcrop above the village of Bamburgh, overlooking the sea and vast sandy beach. It has provided the backdrop for many a medieval film and certainly not to be missed on any visit to North Northumberland.
Alnwick Castle
The ancestral home of the Percy Family and the second largest inhabited castle in England, second only to Windsor castle, it is often referred to as the "Windsor Castle of the North". It was the setting for the now world famous Harry Potter films. This impressive castle totally dominates the town.
visit alnwick castle official site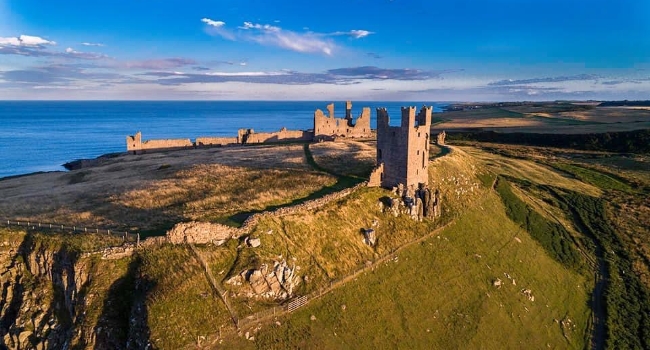 visit Dunstanburgh Castle national trust website
Dunstanburgh Castle (Ruins)
The ruins of Dunstanburgh Castle some 40 minutes drive away provides spectacular views as it stands on a headland silhouetted against the sky overlooking the North Sea. The short walk from the fishing village of Craster, famous for its kippers, is certainly a worthy experience.
Lindisfarne Castle
Sits high above the tidal island of "Holy Island "and is only accessible across the causeway during low tide. This is indeed a place of special history, the birthplace of Christianity in the British Isles. Whilst on the island a visit to the ruins of the Lindisfarne Priory is a must.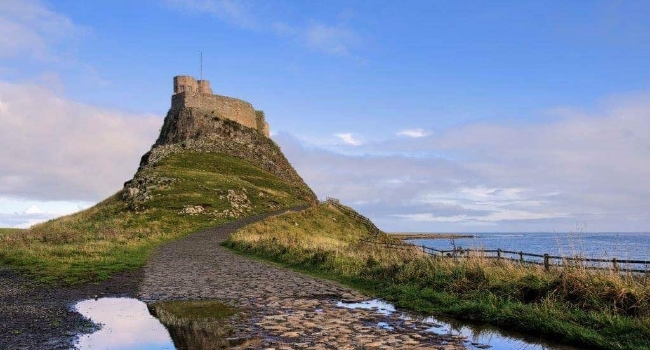 Other castles close by to Chevy Chase Cottage and worthy of a visit include:-
check other places of interest